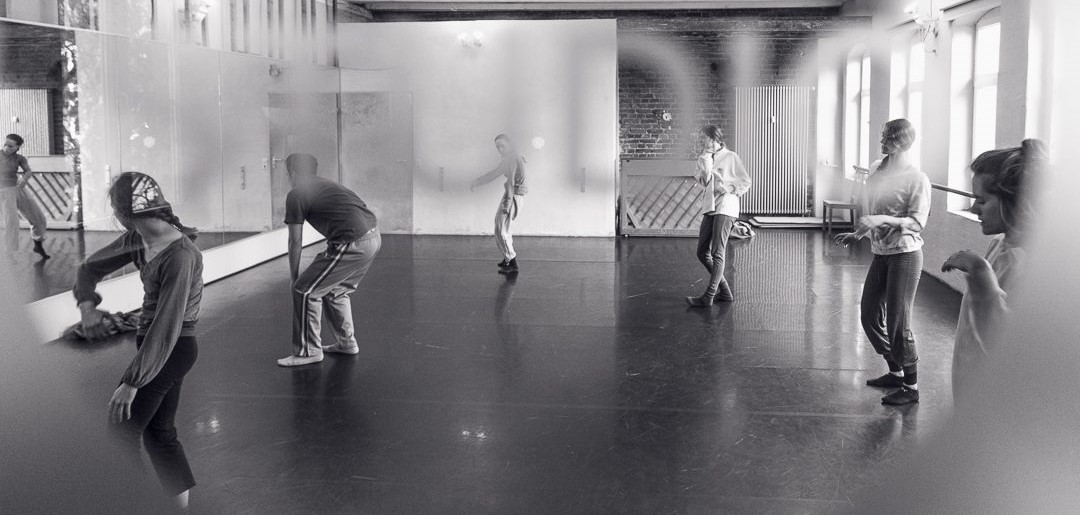 – Das regelmäßige Profi-Training von TanzNetzDresden / the regular professional training of TanzNetzDresden –
Dates
Thursday 01/12/2022 – Beatrice Panero – Contemporary/cancelled
Monday 05/12/2022 – Francesca Mommo – Contemporary
Thursday 08/12/2022 – Yamile Anaid Navarro Luna – Ballett
Tuesday 13/12/2022 – Mini Special Week-  Bettina Paletta – Contemporary / Livemusic: Emre Kesim *with pre-registration
Wednesday 14/12/2022 – Mini Special Week – Bettina Paletta – Contemporary  / Livemusic: Emre Kesim *with pre-registration
Thursday 15/12/2022 – Mini Special Week – Bettina Paletta – Contemporary / Livemusic: Emre Kesim *with pre-registration
Monday 19/12/2022 – Aurélie Lafaye – Ballett
Tuesday 20/12/2022 – Beatrice Panero – Contemporary
– always from 10:00 -11:30 a.m. –
///
special guests:
Bettina Paletta & Emre Kesim
Style: Contemporary & Live-Music
Bettina Paletta earned in 2007 her diploma in stage dance at the Palucca Hochschule für Tanz in Dresden. She has been working as a freelance dancer, dance teacher and choreographer since 2007. She performed in Fukuoka (Japan), Skopje (Macedonia) and Ankara (Turkey) and worked with choreographers such as Heidi Weiss, Jiri Bubenicheck, Anabell Bonery and Mónica García Vicente. She performed at Ruhrfestspiele and the Bartok Festival in Ankara, as well with companies in Cottbus, Kassel, Nördlingen and Hanover.
Bettina has been teaching since 2009. In 2018 she moved to Hannover and is one of the founders of Tanzpunkt Hannover and their Profitraining.
Emre Kesim is an accompanist for contemporary dance, multi-instrumentalist and composer from Turkey. He studied with multi-instrumentalist Paul Pavey and later studied jazz music at Bilkent University in Ankara.
His career began with Modern Dance Turkey (MDT) in 1993. Between 1994 and 2018, he accompanied contemporary training at Hacettepe University State Conservatory and Ankara University's contemporary dance program, as well as international dance workshops.
Since 2018 he is living in Hanover and works as a freelance accompanist and composer for the national and international dance scene.
Class description
Bettina´s class is a structured contemporary technique class with live-music. Her training is strongly influenced by the weissmann technique. The class is focusing on preparing the dancers for their daily work.
Important
lessons are always from 10:00 – 11:30 a.m.
Please appear 10 minutes before the class starts
See for dates in list above
Participation fee: regular: 8 Euro / TNDD members: 5 Euro / payment in cash on site
Venue: TENZA Schmiede, Pfotenhauerstraße 59, 01307 Dresden
KEEP UP bietet professionellen Tänzer:innen wöchentlich Trainingsmöglichkeiten mit einem breiten Spektrum an Tanztechniken. Mit regelmäßig wechselnden Kursen, angeleitet von lokalen und internationalen Dozent:innen, sowie dem offenen Training im Open Studio, möchte das TanzNetzDresden Raum für künstlerische Entwicklung und Austausch für die Dresdner Tanzszene schaffen.
Unsere monatliche Trainingsstruktur:
Woche 1: Training mit lokalen Dozent:innen Mo/Di/Do
Woche 2: Training mit lokalen Dozent:innen Mo/Di/Do
Woche 3: Freies Training "Open Space" Mo/Di/Do *
Woche 4: Training mit Gastdozent:innen Mo – Fr *
KEEP UP offers professional dancers weekly training
opportunities with a wide range of dance techniques. With regularly changing classes led by local and international teachers and with the possibility to train autonomously in the Open Studio the TanzNetzDresden wants to offer the Dresden dance scene a place for artistic growth and exchange.
Our monthly training structure:
Week 1: training with local teachers Mon/Tue/Thu
Week 2: training with local teachers Mon/Tue/Thu
Week 3: "Open Space" free training Mon/Tue/Thu *
Week 4: training with guest teachers Mon – Fri *
Participation fee
 regular: 8 Euro
TNDD members: 5 Euro
payment in cash on site
KEEP UP ist ein Projekt des TanzNetzDresden im Rahmen der Maßnahme TanzNetzDresden All aRound, gefördert vom Fonds Darstellende Künste aus Mitteln der Beauftragten der Bundesregierung für Kultur und Medien im Rahmen von NEUSTART KULTUR.
KEEP UP is a project by TanzNetzDresden within the framework of the measure TanzNetzDresden All aRound, supported by Fonds Darstellende Künste with funds from
the Federal Government Commissioner for Culture and Media within the program NEUSTART KULTUR.
Other training locations in Dresden: