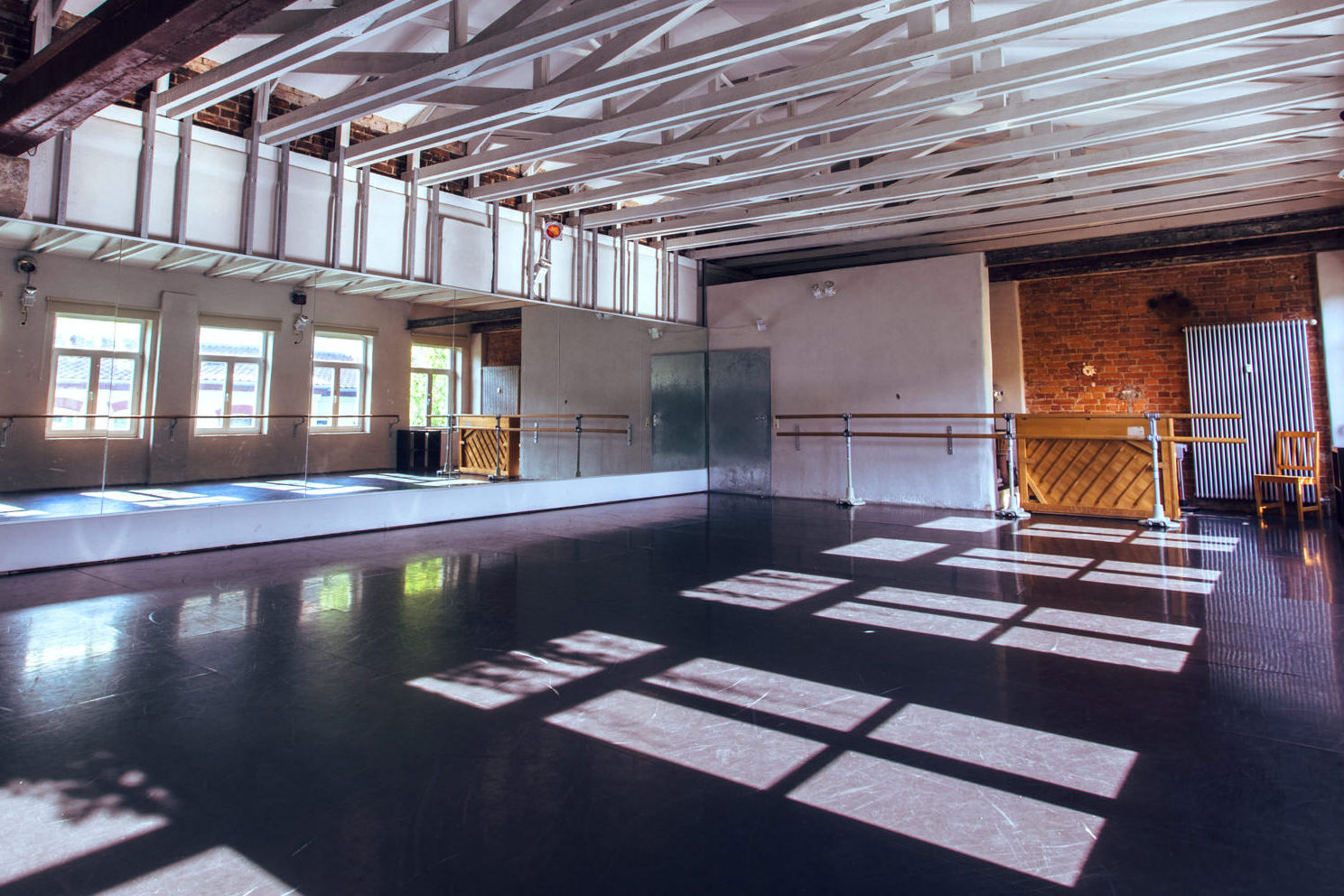 TANZPAKT in residence 2023 • Ausschreibung
TANZPAKT in residence – eine Kooperation zwischen villa\wigman und TanzNetzDresden
– realisiert in den Jahren 2022-24 ein umfangreiches Residenzprogramm für Sachsen, das die künstlerische Stärkung der Tanzschaffenden im Freistaat zum Ziel hat. Das Residenzprogramm versteht sich als grundlegendes Instrument, Künstler:innen in die Exzellenz zu befördern, indem es Zeit-Räume für Forschung zur Verfügung stellt und nachhaltige Strukturen schafft, die der Tanzszene der Region ein
professionelles und kontinuierliches Arbeiten ermöglichen.
Von 2022-2024 werden insgesamt 18 Residenzen ermöglicht. Jedes Jahr findet eine neue Ausschreibung und Auswahl der Residenzen für das Folgejahr statt. Die Vergabe erfolgt über eine Jury.
Ein Residenzplatz für ein:e ukrainische:n Künstler:in ist vorgesehen.
Open Call 2023
Von Januar bis Dezember 2023 sollen acht (8) Solo-Recherche-Residenzen an den sächsischen Produktions- und Theaterstätten in Kirschau, Zwickau, Görlitz, Chemnitz, Leipzig und Dresden vergeben werden. Die Dauer beträgt pro Residenz vier Wochen, welche auch gesplittet werden kann.
Für das Jahr 2023 können sich Künstler:innen mit Arbeitsschwerpunkt in Sachsen bis zum 30. September 2022 bewerben.
Zum Arbeitsaufenthalt gehört die Durchführung eines oder mehrerer Trainings bzw. Workshops am
Residenzort und eine Werkstattpräsentation zum Abschluss der Residenzzeit.
TANZPAKT in residence bietet:
Honorar für eine Person i.H.v. 2.000,00€ für eine Solo-Residenz
Materialkosten: 200,00€
Reisekosten & Unterkunft (nach Absprache)
Studionutzung
organisatorische (keine technische) Unterstützung
Hilfe bei der Organisation von Kinderbetreuung
Residenzorte:
tanzART Kirschau / Februar 2023 / Juli – August 2023
Mondstaubtheater Zwickau / August, September 2023
TanzRaumGörlitz / Neisse Centre For Contemporary Arts e.V. / August/September 2023
KOMPLEX – OFF Bühne für Darstellende Künste Chemnitz / Januar, August, September
LOFFT – DAS THEATER (Leipzig) ganzjährig nach Absprache auẞer 10.07.-18.08.2023
villa\wigman (Dresden) / ganzjährig 2023
TanzNetzDresden / TENZA (Dresden) Februar, April, Juli-August, Oktober 2023
---
Die vollständige Ausschreibung findet ihr hier: TANZPAKT-in-residence_Ausschreibung-2023_de.pdf
---
/// (eng)
TANZPAKT in residence – a cooperation between villa\wigman and TanzNetzDresden
– will implement a comprehensive residency programme for Saxony in the years 2022-24, which aims to strengthen the artistic position of dance professionals in Saxony. The residency programme sees itself as a fundamental instrument for promoting excellence among artists by providing time for research and creating sustainable structures that enable the region's dance scene to work professionally and continuously.
From 2022-2024, a total of 18 residencies will be made possible. Each year there will be a new call for applications and selection of residencies for the following year. The residencies will be selected by a jury.
One residency place for a Ukrainian artist is planned.
Open Call 2023
From January to December 2023, eight (8) solo research residencies will be awarded at production and theatre venues in Kirschau, Zwickau, Görlitz, Chemnitz, Leipzig and Dresden. The duration per residency is four weeks, which can also be split.
For the year 2023, artists whose work focuses on Saxony can apply until 30 September 2022.
The working residency includes the implementation of one or more trainings or workshops at the residency location and a work-in-progress showing at the end of the residency period.
TANZPAKT in residence offers:
Fee for one person in the amount of 2,000.00€ for a solo residency
Material costs: 200.00€
Travel costs & accommodation (by arrangement)
studio space
organizational (no technical) support
help with organizing childcare
Possible residencies with possible months / periods :
tanzART Kirschau / February 2023 / July-August 2023
Mondstaubtheater Zwickau / August, September 2023
TanzRaumGörlitz / Neisse Centre For Contemporary Arts e.V. / August, September 2023
KOMPLEX – OFF Bühne für Darstellende Künste Chemnitz / January, August, September 2023
LOFFT – DAS THEATER (Leipzig) all year round by arrangement except July 10-August 18, 2023
villa\wigman (Dresden) / all year round 2023
TanzNetzDresden / TENZA (Dresden) February / April / July-August / October 2023
---
The complete announcement can be found here: TANZPAKT-in-residence_Ausschreibung-2023_en.pdf
---
Foto: TENZA